Mark Hodkinson is the principal media buyer and founder of Thinkmedia.
'With over 40 years of media buying experience, we set up Thinkmedia in order to offer small to medium sized clients and creative agencies a better quality media buying and marketing communications consultancy service.'
Having worked for some of the biggest advertising and media buying agencies in the UK; Universal McCann, JWT, amongst others, we realised that all too often media buyers responses to client briefs were repetitive and deal based. In many cases this suited the media agency but was really at the expense of individual client's business objectives!
So our philosophy from day one has been very focused on client service and putting integrity, flair and creativity back into the media buying process, meaning we are able to create better thought through media plans that create a deeper connection with the target market and greater sales response from client's media budgets.
Whilst we agree with leveraging media volumes to obtain the very best media buying prices for our clients, we firmly believe that media planning should be highly tailored around our client's business objectives rather than a need to hit an agency volume deal!
Our more intelligent media thinking gives our clients the upmost competitive advantage and helps them grow their volume sales and share of market without increasing their media spend.
"We have been working with Thinkmedia for three years now and are extremely happy. From their approach to media strategy with marketing objectives through to their consideration and investigation into innovative proposals, they have been able to negotiate excellent rates and placements achieving great results. In 2007 we managed to benefit from over £100,000 of free advertising due to a very clever media plan - testament to a dedicated team."
Karen Henry, Marketing Manager, london eye
"The team at Thinkmedia are dedicated and passionate about the brands that they work on as well as being professional and nice people to work with! They are proactive with a can do attitude and have demonstrated excellent negotiations skills when buying media. In particular at the London eye we have seen decreases in the costs of media buying year on year….Thinkmedia are strategic thinkers who put their clients first and I would therefore have no hesitation in recommending them as an agency to work with."
Helen Bull, Marketing Director, London Eye
"Think Media provide the ideal solution for all of our client's media planning and buying needs and we have been very impressed with their ability to add value at every stage of the process. Their approach is always thoroughly professional and they can quickly get to grips with a new client providing well thought out solutions to any media challenge."
Tim Slough, Client Services Director
"By being able to think differently about media opportunities and drive forwards integrated multi-channel campaigns, we are consistently seeing an increased return on our Client's investment. As a dedicated, flexible and open Agency, the quality of their service stands out from the crowd making them a vital part of our clients and our future."
Tristan Morris, Account Director, Frank The Agency
"We have been impressed by their commitment, knowledge and expertise across the full range of media opportunities applicable to our business…They have made a strong contribution to the delivery of our business targets in the UK."
Maura Heaney, Marketing and Sales Coordinator QUINN-direct Insurance 
"In Thinkmedia we have found a great working partnership!  They not only deliver on what's expected of them but always go that extra mile to make a real difference!"
Lisa Turrell, Online Marketing Executive, Moneyway
"Thinkmedia are a breath of fresh air to work with! 
Not only do we trust them as our media partner to help us develop more creative media campaigns for our clients, but their media knowledge and buying is second to none!"
Alison Bukhari, Managing Director, Starfish Advertising & Marketing
"Thinkmedia have taken a great deal of time to understand our strategic objectives. This in turn has enabled them to deliver a media strategy that delivers and exceeds and that is creative in its flexible approach."
Jonathan Wilson, Head of Marketing, Moneyway
"Thinkmedia's innovative media thinking provided us with new media strategies to reduce our cost of customer acquisition… their solutions have provided us with greater ROI at a time when our previous media strategy was delivering diminishing response."
Peter Shaw, Marketing Manager National Guarantee PLC
"Thinkmedia always provide fast and friendly media advice, their marketing expertise helps us achieve big savings on our budgets and greater response."
Ged Finneran, Director, Legal Advice Bureau
Career Resume: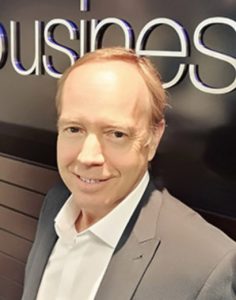 Mark Hodkinson
Media Buying & Planning Consultant
2001: Managing Director, Thinkmedia
1998: Director, Universal McCann UK Network
1994: Board Director, McCann-Erickson
1993: Media Director, McCann-Erickson
1990: Media Group Head, McCann-Erickson
1989: Media Manager, BCMB
1987: Media Buyer, JWT
Media buying experience
Peugeot, Next, MBNA, M&S Financial Services, Magnet Kitchens, Sharps Bedrooms, QUINN Insurance, Limelight Bedrooms, British Gas, JD Williams, GUS Home Shopping, Moneyway, Vernons Pools, Axa Insurance, Gregory Pennington Debt Management, Royal London Watches, Legal Advice Bureau, Personal Debt Helpline, Thomson Holidays, Teacher Training Agency, DfES, Sharps Bedrooms, Kitchens Direct, Portland Conservatories, Intercasino, Kwiksave, Pilkingtons Insulation, Brick Development Association, CT2, How About Africa, Yes Telecoms, Thus, National Guarantee PLC, Cash Generator
At Thinkmedia, we 'roll our sleeves up and get stuck in' to make your campaigns a great success, we are a forward thinking company that outsources and collaborates with some of the very best media research, creative and production agencies in the UK to create a tailored team environment, all working with our client's best interests at heart.
We approach everything we do with enthusiasm and are happy to work with all clients, regardless of size or type and believe our knowledge and expertise can benefit your business.